The Oakwood gym is fully equipped for all levels and ages of basketball players. A full size basketball court, six regulation size nets, glass backboards, scoreboard and clock are features that make the well-lit, temperature controlled 9,000 square foot gymnasium optimum for playing basketball.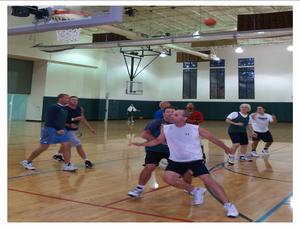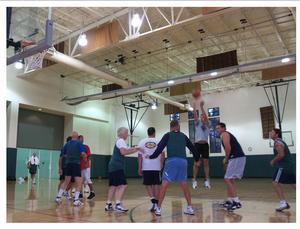 BASKETBALL PICKUP GAMES
Basketball pickup games are on a drop-in basis only. For general days and times please check the Gym Schedule. Gym availability is subject to change and every effort is made to post last minute changes at the gym. Please call Activities Desk for updated gym availability information and check the Gym Schedule.