Oakwood offers private swim lessons on a year round basis. All private adult and children's lessons are taught in 20 minute sessions.
See the Activities Desk for instructor information and lesson availability.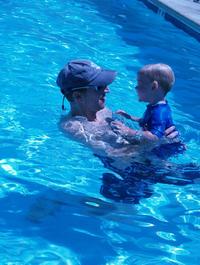 Swim Lesson Packages!
See the Activities Desk for details!
Oakwood's Aquatics program is excited to offer members the ability to view their child's schedule online!
The Studio director program gives members direct access to viewing their child's schedule.
https://app.thestudiodirector.com/oakwoodathleticclub/portal.sd
If you are using this program for the first time you will need to set up a password. Click on 'forgot password' to do so. Please note that the login email must be the same email you provided to the Activities Desk during registration.