Oakwood offers private swim lessons on a year round basis for anyone 3 years of age and older. All private adult and children's lessons are taught in 30 minute sessions.
See the Activities Desk for instructor information and lesson availability. Lessons may be booked at the Club or via our Member Login.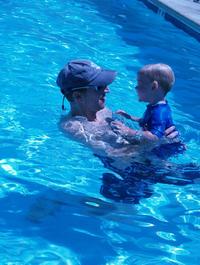 Swim Lesson Packages!
Packages are offered at a discounted rate based on the package amount. Packages can be purchased at OAC or through the Member Login by selecting 'shop packages'. For those booking for their children, please purchase lessons under an active adult on the membership.
Oakwood's Aquatics program is excited to offer members the ability to book and view their child's schedule online! When utilizing the Member Login you can book lessons and view your schedule under 'my calendar'.
If you are using the Member Login for the first time, you will need your barcode for both the user name and password. You when then be prompted to change your log-in credentials,